We don't just sell wear plate. Rather, we deliver solutions. Our customers are our partners. Partners work things out, in the short term and for the long term. We have a team of people each playing a role in delivering our mission.

Our customer range from large multinational corporations to small and medium-size public and private companies. They all have one thing in common; they expect Alloy Steel International to show a high level of performance in everything that we do – from courteously answering the phone, to delivering high-quality solutions, on time and on budget.
Our aim is to perform at a level that exceeds all of our customer's expectations.
MISSION STATEMENT
Continuous improvement and delivering our customers with industry leading quality products, services and value adding solutions.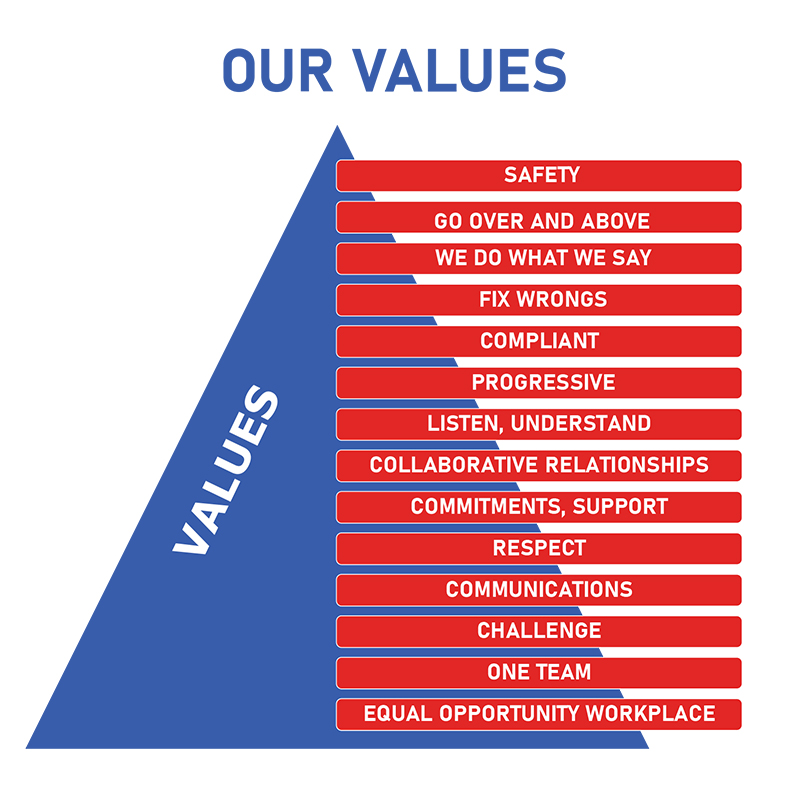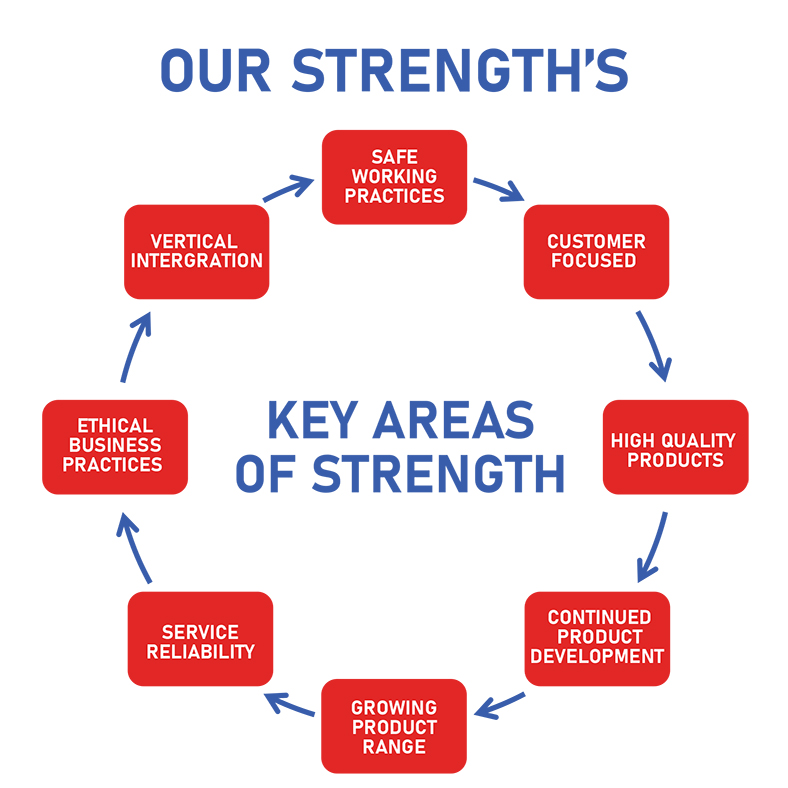 We are an organisation that promotes safety, respect, learning, recognition for good work and constructive conversations. We do not value negative attitudes or accept poor standards.
To be the global leader and provider of manufactured wear products and solutions to customers seeking high quality and reliable products. On time, every time.
Alloy Steel International brings five values which are followed by our team of professionals serving our mission:
SERVICE
We aim to provide the best service, not only to our customers, but also to our fellow team members
TEAMWORK
We can only achieve our objectives by working closely as a team. This applies to how we work together internally as a team, as well as with our customers.
ACCOUNTABILITY
We believe in taking charge of the situation and being responsible for our actions.
RECOGNITION
Recognising the needs of our customers and team members.
SUPPORT
Supporting our customers and team members to achieve their goals.
Arcoplate, the world's most wear-resistant fused-alloy steel plate has been widely accepted in over 25 countries, and across a wide range of applications.
Arcoplate is primarily used in mining and mineral processing, however Arcoplate can be used in agriculture, forestry, marine, hydro-power plant operations and more. The possibilities are endless.
Arcoplate can be custom made to fit virtually any application or industry with wear issues. Arcoplate is the premier choice to save time, money and increase productivity and profits.
A leader in the industry since 1991, Arcoplate, manufactured by Alloy Steel International is expanding. We are an innovative and expanding company based in Australia.
FOR MORE INFORMATION AND INFORMATIVE CHAT GET IN TOUCH WITH ONE OF OUR PROFESSIONAL CONSULTANTS